Magical Cloud Solutions Pvt. Ltd. is a fast growing, end-to-end information technology services and solutions provider which delivers highly responsive and innovative solutions that help clients to align their IT strategy with their business goals and address the most important IT needs today through a combination of consulting solutions, proprietary services and Assets based Engagement Model.
We have full portfolio of services that include IT Consulting, Application Development and Management, Independent Testing, Outsourced Product Development, Enterprise Software Solutions, Business Intelligence & Data Warehousing as well as Resource Augmentation.
Magical Cloud has over 13 years of experience, combined, in web design and identity development.
Our clients are important to us and we make every effort to help you with your new or existing project.
Recent Projects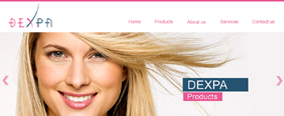 Dexpa

Magical Cloud Solutions Pvt. Ltd. has been providing World Class services to its clients from all over the Globe since 2000. We are specialized web design company experienced in developing robust, scalable and secure applications.

We help you in building your Online Strategy for your Online Success. We specialize in professionally designed content managed websites, bespoke e-commerce solutions and cutting-edge search engine optimization.
Testimonials

www.StartingLLC.com

Davis Philips, NY

"Magical Cloud is Great Company. They always Provide Best and High quality Services in affordable prices."

www.IsChristian.com

Martin Williams, NC

"What these guys have done for us is not too big to be written in words, their work speaks for themselves."

Features

You'll find these standard features within most of our Work :

Professional Support
Extremely well-coded
Search Engine Optimized
Cross Browser Compatible
Easy Customization
Specializations